Aspheric intraocular lenses (IOLs) implanted during cataract surgery often provide better contrast sensitivity than standard spherical IOLs, especially in dim light, according to an analysis of multiple clinical trials that was performed by researchers in Germany.
During cataract surgery, the clouded natural lens of the eye is replaced with an artificial implantable lens. Traditional IOLs significantly improve vision, but do not correct spherical aberration, an optical imperfection that can reduce image quality and cause increased glare and halos.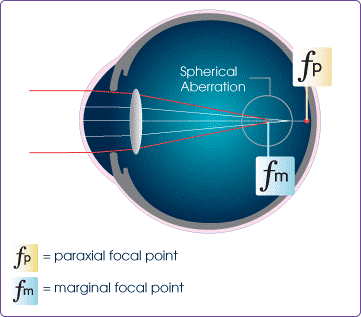 Aspheric IOLs are designed to reduce spherical aberration and provide superior quality of vision. They accomplish this by changing in curvature slightly from the center of the lens to the periphery to more closely mimic the optics of the human crystalline lens.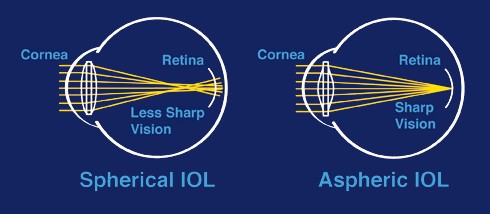 In the study, the investigators searched international peer-reviewed literature for studies that compared visual outcomes after cataract surgery for both types of IOLs. Post-surgical visual outcomes evaluated included best-corrected visual acuity (BCVA), contrast sensitivity and subjective perception of vision quality. Forty-three studies were included in the analysis, comprising 2,076 eyes implanted with aspheric IOLs and 2,034 eyes implanted with spherical IOLs.
Pooled results of the studies revealed aspheric IOLs provided better contrast sensitivity than spherical IOLs, especially under dim light. But there was no clinically significant difference in BCVA between aspheric and spherical IOLs, and questionnaires of patients' subjective perception of their vision quality after cataract surgery revealed no significant advantage for either type of IOL.
Reference:
AllAboutVision